Calls to end long distance journeys to slaughter in Europe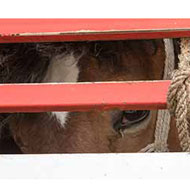 Charity reports significant decline in horses being transported thousands of miles

The number of horses being transported long distances across Europe for slaughter has fallen by 40 per cent, the charity World Horse Welfare has revealed.

According to the latest figures, 30,000 horses were subjected to these journeys, which can last for up to 24 hours at a time, compared to 54,000 in 2012 and 165,000 in 2001.

World Horse Welfare believes the reduction in numbers is down to campaigning efforts and a trend for consumers eating less horse meat and more chilled meat, rather than fresh.

Another fundamental reason is thought to be EU regulations to improve some conditions for horses, including the use of partitions in lorries to prevent trampling, which reduced the number of horses that could be fitted into each lorry and made the transport less economically viable.

The charity launched a petition urging the European Commission to impose a maximum journey limit of nine to 12 hours, which it says would not only improve horse welfare but also fit better with drivers' working hours.
Currently the petition has around 29,000 signatures but the charity hopes it will reach 100,000 by early 2019, before Brexit.

World Horse Welfare chief executive Roly Owers commented: "This is another hugely encouraging step in our long-running campaign to end this vile and needless trade once and for all…

"But we know that 30,000 horses enduring these exhausting long journeys to slaughter every year is still shocking and we are committed to seeing that number reduced to zero by 2027.
"I urge everyone to sign and share our petition as widely as possible so that together we can complete the job of ending the long distance transport of horses to slaughter in Europe forever."

Image courtesy of World Horse Welfare