Professor recognised for contributions to dentistry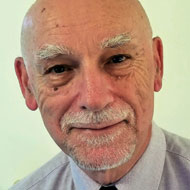 Colin Harvey gets WSAVA award for scientific achievement

WSAVA has chosen emeritus professor Colin Harvey as the recipient of its 2018 Scientific Achievement award.

Until his retirement in 2013, Prof Harvey was professor of surgery and dentistry at the University of Pennsylvania.

The award recognises his work to highlight the importance of veterinary oral and dental conditions in companion animals. He also developed tools to implement dental procedures and preventative strategies in day-to-day veterinary practice.

As a boarded specialist in surgery and dentistry, he introduced a full range of oral and maxillofacial surgical procedures into clinical, teaching and research activities. This improved major oral surgery reconstructive techniques needed for cancer patents, as well as the management of oral trauma and oro-nasal defects.

His work with companion animals led to research confirming that worsening periodontal disease in humans is associated with distant organ (kidney, liver, heart) pathology.

He also developed the Penn Canine and Feline Periodontal Scoring spreadsheet, which is now used by veterinary surgeons around the world. It takes into account the wide variation in the size and shape of teeth in dogs and cats when scoring the severity of periodontal disease.

Commenting on the award, Professor Gad Baneth, chair of WSAVA's scientific advisory committee, said: "Professor Harvey has made outstanding contributions to the understanding of veterinary oral health and has influenced both the science and practice of veterinary dental medicine worldwide."

Colin Harvey added: "I'm honored to receive this Award and appreciative of the increased attention that dental and oral diseases are now receiving in small animal practice.

"As a clinician, I enjoy dentistry because it involves meticulous work and uses a variety of equipment and instruments. A good dentist is a sculptor, even when performing 'simple' procedures such as surgical extractions."

Prof Harvey's award will be presented at WSAVA's World Congress, which takes place in Singapore from 25 to 28 September.
Image courtesy of WSAVA