€5.6m funding to tackle ASF and LSD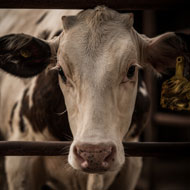 DEFEND consortium addresses emerging threats

A global consortium has been awarded €5.6 million to study two serious and emerging diseases in Europe - African swine fever and lumpy skin disease.

The consortium, called DEFEND, is being spearheaded by the Pirbright Institute in Surrey. It is comprised of 31 members from 21 countries in Europe, as well as Russia, Canada, Israel, Azerbaijan, South Africa and Australia.

Both ASF and LSD present an immediate and serious threat to the pig and cattle industries in Europe and eastern and central Asia.

Since 2007, ASF has moved through eastern Europe owing to the spread of infection by wild boar and the lack of a vaccine. It is highly contagious and causes a haemorrhagic syndrome in pigs with up to 100 per cent mortality.
Meanwhile LSD entered Europe, the Balkans and Caucasus for the first time in 2015 and caused the deaths of thousands of cattle.

DEFEND aims to control the growing epidemics by developing new tests and vaccines, understanding what drives outbreaks and working with decision makers to ensure appropriate and rapid responses.

The consortium's work is split into 15 work packages. Pirbright contributors include Dr Pip Beard, who will work on an LSD vaccine for use in Europe and neighbouring countries; and Dr Chris Netherton, who will develop an ASF vaccine for wild boar and backyard pigs.