First aid for mental health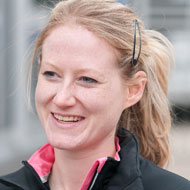 How to help a colleague that may be struggling
"Reaching out when someone is in distress and listening can be lifesaving" - that was the overriding message from Vetlife's Rosie Allister, speaking at the BVA Congress in London.

Closing the career development stream on Thursday (16 November), Dr Allister looked at what we know about the causes of veterinary distress and how to help a colleague that may be struggling.

She explained that vets often attribute their psychological distress to work-related problems such as job satisfaction, work/life balance, managerial support or euthanasia. Such pressure can have a huge impact on personality and lead to imposter syndrome - a concept that makes high achievers question their ability and a persistent fear of being revealed as a 'fraud'.

The top four common mental health problems are depression, anxiety, adjustment disorders and alcohol misuse. Dr Allister outlined the signs and symptoms of each condition before giving delegates some practical ideas for what to do if they think a colleague is suffering.

Ask - Listen - Signpost

Dr Allister's first tip was to follow the acronym A.L.S; Ask how they are feeling, Listen to what they have to say and Signpost how they can get help.

She stressed that the conversation should take place somewhere private (if they are happy to talk) and make sure that they know it won't have any negative consequences for their career. An opening question might be as simple as "are you okay?" If you need to tell a line manager or other senior member of staff, let your colleague know. Don't pretend the conversation is confidential if it is not.

When listening to your colleague, try to be open-minded and avoid cliched positivity. If they are unwell, it's better to acknowledge the problem rather than telling them to "keep their chin up" or "pull themselves together". It is also vital that you take any distress seriously as it can be hard for veterinary professionals to reach out for help.

Once you have a better understanding of how your colleague is feeling, you can then let them know what their options are. Different mental health problems affect people in different ways, so it is important to let your colleague decide what's right for them. Dr Allister recommends knowing the numbers for crises services and having these available in your practice.

ACAS resources

Employers are required by law to protect their employees from stress by carrying out a risk assessment and acting on it. The ACAS website has a wealth of information and resources that can help employers, as well as a list of places to go for further support if you or a colleague are suffering mental ill health.

Further information and advice about helping a colleague with mental ill health can be found at vetlife.org. The service offers free, confidential help to everyone in the veterinary community, including veterinary nurses and students.