BVNA appoints new strategic director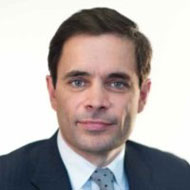 Robin Millar joins team as part of governance review
Suffolk county councillor Robin Millar has been appointed the BVNA's new strategic director, following a recent governance restructure.

Over the past 18 months, the BVNA's governance has undergone significant changes. Members were updated at the association's recent AGM, held at BVNA Congress on 8 October.

Fiona Andrew told members that the governance review aimed to reduce managerial burden on the president and officers. During the review, the BVNA sought external help from Kingfisher HR and Millar Consulting, of which Mr Millar is director.

The new role of strategic director was created to help with the long-term strategy for BVNA as a business. Mr Millar took up the role on 1 November.

BVNA president Wendy Nevins said: "It is a great pleasure to welcome Robin to the team at BVNA. Council recognised that this position is important to our future plans and positioning for the challenges ahead. I have every confidence Robin's appointment strengthens the BVNA as a consistently strong representative body for veterinary nurses across the UK, now and also for the future."

Mr Millar is currently a cabinet member for families and communities at Suffolk County Council, and deputy leader for families and communities at Forest Heath District Council. His company, Millar Consulting, works with local authorities, health bodies and housing associations to rethink their approaches, reduce service costs and transform outcomes. He also co-founded the Newmarket Festival CIC, which raises funds to support young people in Newmarket.

Commenting on his appointment he said: "I have been impressed for many years with the vital role veterinary nurses play within the care team. The BVNA also sets a great example of how to support, promote and represent its members. I am excited to be asked to help the BVNA deliver on their Members' ambitions and help them tackle the many challenges that lie ahead."

Other changes to come from the BVNA's governance review were a restructuring of admin support staff and updating of the articles of association. BVNA also signed a memorandum of understanding with the BVA, allowing them to offer a joint voice in raising awareness of animal welfare issues.