Support for extended VN role under Schedule 3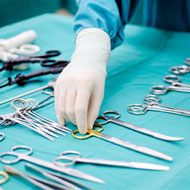 Consultation gathers views on legislation

A recent consultation found there is 'overwhelming' support for allowing veterinary nurses to undertake additional areas of work, that are not currently permitted under Schedule 3 of the Veterinary Surgeons Act.

This is according to an RCVS consultation on the subject, which asked for the profession's views on the legislation, how they understand and interpret it in everyday practice, how it could be clarified, and whether it should be updated to bolster the veterinary nursing profession.

Out of more than 11,600 people who responded, 92 per cent of veterinary nurses and 71 per cent of veterinary surgeons felt that nurses should be able to undertake additional areas of work.

However, the consultation also showed professionals lack confidence in their understanding of Schedule 3. Veterinary nurses rated their personal understanding at 6.74 out of 10, while veterinary surgeons said 5.57 out of 10.
When asked what prevented the full utilisation of veterinary nurses, the majority said it was a lack of understanding of what tasks can be delegated. Around 60 per cent of vets also said they are not good at delegating.

The majority of nurses (61 per cent) thought the college gives sufficient support and advice about Schedule 3, but only half of vets agreed with this. Both sets of professionals said they would like more clarity, particularly when it comes to 'grey areas' such as the meaning of the term 'minor surgery', as well as further communication from the college and more training for nurses to ensure they can confidently and competently carry out delegated tasks.

Commenting, Liz Cox, chair of the RCVS VN Council, said: "There was a clear consensus that veterinary nurses could do more in their role and under Schedule 3 and so we will be feeding the findings back to the RCVS Legislation Working Party, which will be looking, in the round, at possible changes to the framework of veterinary legislation, including how it applies to veterinary nurses and other paraprofessionals.

"In terms of the understanding of Schedule 3 and how it applies in practice it is clear that we need to do some further work to clarify the rules and develop guidance to assist both veterinary nurses and veterinary surgeons in exercising their professional judgement in respect to delegation, for example, through case studies and other examples."

In total, 11,625 people responded to the consultation, of whom 6,873 were veterinary nurses and VN students (around 35 per cent of the profession), and 4,752 were veterinary surgeons (around 21 per cent of the profession). It is the highest number of people ever to respond to an RCVS consultation.