Mobile zoos to face new regulations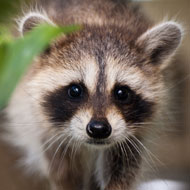 Defra says such zoos will require a licence
Mobile zoos that provide exotic animals for parties or educational purposes, will require a licence under new legislation to come into force next year.

Defra has confirmed it will update England's existing legislation on registering performing animals, to clarify that it covers all animals that are exhibited to the public. This includes mobile zoos, which are not covered by the Zoo Licensing Act.

From next year, anyone in the business of providing an animal for exhibit will need a licence from their local authority, and must adhere to statutory minimum welfare standards, which Defra is developing alongside the sector and animal welfare charities.

Animal performances such as dancing dog entertainment acts are also included in the legislation. Wild animals in circuses and static zoos, on the other hand, are covered by a different law.

The changes will be made under the Animal Welfare Act 2006, as part of wider reforms to the pet licensing controls. They will replace the existing registration process under the Performing Animals (Regulation) Act 1925, which requires 'performing' animals to be registered with the local authority.

Speaking to the BBC's Victoria Derbyshire programme, the RSPCA said it is concerned that animals are being inappropriately kept and handled. It is particularly worried about the use of animals such as meerkats, raccoons and raccoon dogs at children's parties.

Ros Clubb told the programme: "They have specific needs, for example being kept in a group. They're wild animals, they're not used to being handled."

She also has concerns about "animals being stacked up in inappropriate boxes and enclosures, and taken to places for display and for handing round again and again potentially in the same day."

Some exotic animals may also pose a risk to children through bites and scratches, or even zoonotic diseases such as salmonella.

The charity urged parents to think carefully before booking a mobile zoo for their child's party.