Kennel Club hosts Breed Health Symposium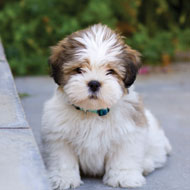 Experts present on latest research
For the first time, this year's Breed Health Symposium, hosted by the Kennel Club, welcomed all those with an interest in canine health. In previous years, attendance has been restricted to breed health co-ordinators.

Issues under discussion were canine epilepsy, genetics, breed health plans, and how to find and interpret good quality information on canine health.

Professor Holger Volk from the RVC presented on epilepsy, including recent research findings that drugs are not the only answer for managing the condition - a comprehensive approach is key to improving quality of life.

Dr Zoe Belshaw, of the Centre for Evidence-based Veterinary Medicine at the University of Nottingham, explained how to interpret information about dog health.

Meanwhile, Dr Katy Evans, the Kennel Club's health research manager, updated delegates on the breed health and conservation plans. This project is currently underway and is aiming to identify the most significant issues in each breed, as well as which issues require further research, resources and support.

Decisions on these will be made in conjunction with stakeholders including breed clubs, researchers and health co-ordinators, she said. Initially, plans are being created for 17 breeds. A further 50 breeds are currently being identified and, in time, every breed will have their own plan, which will be reviewed continually in future.

Dr Cathryn Mellersh and Dr Louise Burmeister, both of the AHT, gave an update on the Give a Dog a Genome project, which is now two thirds of the way through sequencing 75 samples. The results are already making a difference to the participating breeds, including the Swedish Vallhund and Lhasa apso.