All Creatures Great and Small actor dies aged 91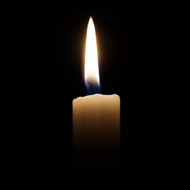 Robert Hardy played senior vet Siegfried Farnon
British actor Robert Hardy, star of the TV show All Creatures Great and Small, has died aged 91, his family has said.

Tributes have poured in for the actor, who is described by his family on BBC News as: "Gruff, elegant, twinkly, and always dignified, he is celebrated by all who knew him and loved him, and everyone who enjoyed his work."

Hardy was one of Britain's most successful and enduring actors, with a career in TV, film and theatre that spanned more than 70 years.

He became a household name whilst playing senior vet Siegfried Farnon in All Creatures Great and Small - the iconic TV series based on the semi-autobiographical books written by veterinary surgeon Alf Wight, under the pseudonym James Herriot.

The series, which ran for 12 years beginning in 1978, is centred on the Skeldale House Surgery in the Yorkshire Dales during the 1930s-50s. However, many of the stories were inspired by Wight's real-life experiences in the 60s and 70s.

Commenting on Hardy's passing, the World of James Herriot - an attraction based on Wight's former home and surgery - said on Twitter: 'We share with you all the very sad news of the loss of the brilliant and talented #roberthardy our wonderful #SiegfriedFarnon ACGandS'.

Hardy is well-known for his role as Cornelius Fudge in the Harry Potter films, and also appeared in Mary Shelley's Frankenstein and 1995's Sense and Sensibility. He played Winston Churchill several times and featured in TV adaptations of Middlemarch and Little Dorrit.

He was made a CBE for services to acting in 1981.