Figures show five per cent fall in UK animal experiments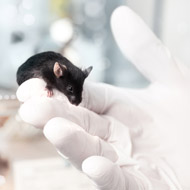 Genetically altered animals account for almost 50 per cent of procedures

Home Office figures show there has been a five per cent decrease in the number of scientific procedures on animals.

According to the annual statistical report 2016, released on Thursday (13 July), the total number of procedures fell from 4.14 million to 3.94 million - a reduction of 206,000 compared with 2015.

Of the total figure, 51 per cent were experimental procedures and 49 per cent related to the creation of genetically altered animals.

Humane Society International/UK has criticised the figures, stating that they expose the government's failure to curb "out of control" animal breeding.

"We've witnessed this trend toward out-of-control breeding of genetically modified animals developing for more than a decade, and have repeatedly called on the Home Office to take action," said Troy Seidle, HSI senior director for research & toxicology.

"Despite all assurances of the UK government's commitment to reducing the use of animals in labs, the numbers keep going up, rendering the government's current strategy a qualified failure."

Between 2007 and 2016, the total number of procedures increased by 23 per cent. The rise in the breeding of genetically altered animals accounted for this rise.

Of the 2.02 million experimental procedures in 2016, the majority involved mice (60 per cent); fish (14 per cent); rats (12 per cent) and birds (7 per cent). Experimental procedures involving specially protected species (i.e horses, dogs, cats and non-human primates) accounted for 0.9 per cent (18,000) of procedures in 2016.
"The UK has one of the most comprehensive animal welfare systems in the world and we are completely committed to the proper regulation of the use of animals in scientific research," said a Home Office spokesperson.
"This research helps us to ensure that medicines are safe to use and to find treatments for cancer and other diseases, among a range of other benefits.
"Our legislation provides a rigorous regulatory system that ensures animal research and testing is carried out only where no practicable alternative exists and under controls which keep suffering to an absolute minimum."