NOAH welcomes government commitment to EMA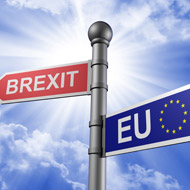 UK to continue close working relationship post-Brexit
The National Office of Animal Health (NOAH) has welcomed a commitment made by the government to continue a close working relationship with the EU, particularly the European Medicines Agency (EMA), post-Brexit.

The pledge was made by health secretary Jeremy Hunt and business secretary Greg Clark in a letter to the Financial Times (5 July). In it, the ministers write:

'Our aim is to ensure that patients in the UK and across the EU continue to be able to access the best and most innovative medicines and be assured that their safety is protected through the strongest regulatory framework and sharing of data.'

Responding to the letter, NOAH chief executive Dawn Howard said that while NOAH agrees access to medicines for human patients is vitally important, we must also ensure that our pets and farm animals have continued access to the best veterinary medicines to protect their health and welfare.

"Animal medicines are equally subject to the stringent regulatory controls of their human counterparts, based on EU legislation, using the EMA," she said.

"Animals need medicines for the high standards of animal health essential for public health and food safety: the UK veterinary medicines sector is also essential for the wellbeing of the pets sharing 12 million UK households, as well as nearly 10,000 assistance animals and 1500 working dogs.

"As we leave the EU, our priority is a vibrant and innovative animal medicines sector, supporting the health and welfare of the UK's livestock and pets. Our future regulatory model and relationship with both the EU and international partners will be critical to this success," she said.