RCVS launches consultation on Schedule 3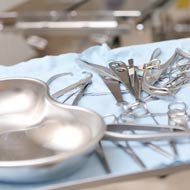 Working party looking to gather views on current legislation
Veterinary professionals are being asked to share their views on Schedule 3 and the role of veterinary nurses, in a new consultation launched by the RCVS.

Schedule 3 of the Veterinary Surgeons Act provides that veterinary surgeons can direct registered or student veterinary nurses whom they employ to carry out limited veterinary surgery.

However, evidence gathered during the VN Futures project suggests there is some uncertainty surrounding the interpretation of Schedule 3 in clinical practice. Many veterinary nurses do not undertake this work or are uncertain as to whether they do, and some veterinary surgeons are reluctant to delegate these tasks to veterinary nurses.

The aim of the consultation is to improve understanding of how Schedule 3 is used and interpreted in practice, and how the legislation could be clarified. Furthermore, the Schedule 3 working party want to find out if there are areas of practice that could be opened up to veterinary nurses, but are currently prohibited by Schedule 3.

One of the ambitions to come out of VN Futures was to create a 'clarified and bolstered VN role via a reformed Schedule 3'. The consultation forms part of this wider review.

Liz Cox, chair of the VN Council and Schedule 3 Working Party, said: "The future of veterinary nursing is both challenging and exciting, with the convergence of such factors as Brexit, the development of new technologies, and the increasing specialisation of veterinary surgeons, and we would very much like to know how you think the role of veterinary nurse will evolve.

"In light of this we very much encourage all veterinary nurses and veterinary surgeons to complete this consultation."

The consultation is being run by the Institute for Employment Studies and all eligible veterinary surgeons and nurses have been emailed with a link to the survey.