The role of digital marketing in practice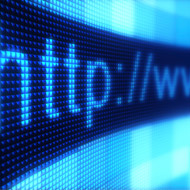 Make sure you understand what your clients are looking for

"Marketing is increasingly about pet health care and educating owners and thereby helping your practice to grow," explained Justin Phillips in one of the business sessions at BSAVA Congress.
Justin, who works for White Cross Vets, has responsibility for marketing the 16 practices owned by the company. His take-home message was that by removing barriers to care, clients are more likely to visit and use your services.

New clients will always go to your website, even after a strong recommendation - and they will make assumptions about your practice and standards of care based on what they see. A 'poor' website will say to them that you are a 'poor' practice.

Justin's tips for maintaining an effective website are:
Make it easy to update - then someone will actually do it

Make it mobile-friendly

Make the content unique and original
Always keep an eye on other websites, compare them with your own and continually update and revise your content. An old fashioned or difficult to use website is worse than no website.

It is important to use Google Analytics to measure how your website is being used. Understand what people are looking for and build a site to suit this. Decide what you want people to do once they visit your website and then design it so that they are led in this direction.

It can be very effective to use videos to tell your stories and Justin showed the audience one of some of his members of staff explaining why they like working at White Cross Vets.
This was a very effective way of promoting the practice, with staff talking about what a good place it was to work and how caring everyone was to both animals and to employees. These videos should be short (45 – 90 seconds) and integrate with your website and other social media tools.

Media marketing can be done with any budget and can make positive changes to your practice. Your staff have a variety of skills, so it is important to utilise and empower them to help promote your services - they can be your most powerful ambassadors.

Digital marketing is the way forward. It is fast, reaches the greatest number of actual and potential clients and is extremely cost-effective - but you must get your marketing strategy right.