BSAVA joins 'beat the bugs' alliance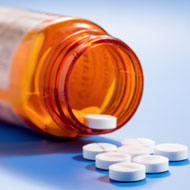 Family-friendly video aims to raise awareness of AMR

The BSAVA has joined forces with pan-professional colleagues to establish an antimicrobial resistance alliance, that aims to prevent the spread of resistant infections through effective communication, education and training.

A new 'beat the bugs' video for families has been produced by the Bella Moss Foundation, a charity that promotes sensible use of antimicrobials and good hygiene in human and veterinary medicine.

The video, launched to mark the start of World Antibiotic Awareness Week (14-20 November), explains how children and their families can play their part in protecting our antibiotics.

Antibiotic resistance is an international one health concern. A support service run by Bella Moss receives at least 30 calls a week from human and animal clinicians, as well as pet owners battling antimicrobial infections.

Charity founder Jill Moss said: "The threat of AMR isn't news to doctors, pharmacists, dentists or vets, but it also isn't going away.

"In 2015 AMR was recognised as the potential source of a future civil emergency on the Government's national risk register, and earlier this year, the former Prime Minister's Review on AMR said if we don't act, by 2050 we could see 10 million global deaths every year caused by superbugs.

"That same report also said a real effort was needed to raise public awareness of AMR."