New online 'Cat Friendly' courses launched by ISFM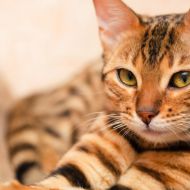 Owing to the success of the 'Cat Friendly Clinic' programme instigated by the International Society of Feline Medicine (ISFM), two new courses have been launched for veterinary surgeons, veterinary nurses and receptionists.

The Cat Friendly Veterinary Professional course is aimed at vets and vet nurses and is studied over six modules. Topics include understanding where cats come from, their behaviours, stress free handling, how to be more cat friendly in practice and client communication.

The Cat Friendly Veterinary Receptionist course is aimed at receptionists and is studied over four modules. The course covers the front desk team's role in making the practice cat friendly and everything a receptionist needs to know about feline patients.

Both are three-month online courses and there is a short assessment at the end of each module. Students can study at their own pace and there is no need to work in an accredited 'Cat Friendly' clinic.

Upon successful completion, students will receive a badge and a certificate.

For more information, please click here.