Electrical fault cause of fire at Chester zoo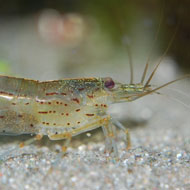 Over £140,000 raised in donations from well-wishing public
An initial investigation into the fire at Chester zoo has revealed an electrical fault as the cause.
The fire killed numerous rare species of animals and insects including cinnamon frogs, tentacled snakes, betta hendra fish, question mark cockroaches, Amano shrimps and grosbeak starlings.
A JustGiving fundraiser for the zoo has so far gained over £140,000 in donations from the public.
Cheshire fire and rescue service are maintaining their investigation but so far believe the electrical fault to be accidental.
Many animals were able to be saved through enticing them away from the flames with food. New homes have now been found in unaffected areas of the zoo.
Speaking about the investigation, Jamie Cheston, chief operating officer at Chester zoo, said: "We're grateful that the fire and rescue service has been able to conclude its investigation into the cause of the fire so swiftly and would again like to thank them for their valiant efforts on the day, which helped us to rescue so many animals and minimise the extent of the damage."
Lee Shears, area manager at Cheshire fire and rescue service, commented: "Firefighters and zoo staff worked closely together in an incredibly challenging situation to evacuate the building and rescue as many animals as possible.
"The professionalism and expertise of the staff at the zoo meant that many precious species were saved."