BVA disappointed with Farm Inspection and Regulation Review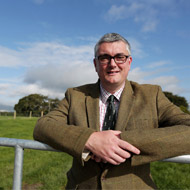 Lack of recognition of farmer-vet relationship in final report

The BVA has responded to the Farm Inspection and Regulation Review, published last week, which aims to establish a more 'enforcing and enabling approach' to farming after the UK leaves the EU.

Among the feedback, the BVA had particular concern in regard to the lack of recognition of the "vital" farmer-vet relationship in the report.

Simon Doherty, BVA president, commented: "We recognise that Brexit provides certain opportunities to review and improve existing structures. We welcome these suggestions on how the Government might best introduce more supportive and collaborative approaches to farming regulation in the UK.

"However, given this emphasis on 'enforcing and enabling', we were somewhat disappointed not to see more recognition of the vital role of the farmer-vet relationship.

"Veterinary advice is both expert and specialist and more consideration of the ways the well-established relationships between farmers and vets might be utilised to lead to better compliance and animal health and welfare outcomes would have been both welcome and useful."

Mr Doherty, however, spoke encouragingly of the report's intention to safeguard against endemic and exotic diseases.

"We were pleased that the report recognises the vital importance of maintaining strong surveillance systems throughout, and after, the Brexit process to protect the UK's animal population from both endemic and exotic diseases.
"We would like to hear more detail from Defra about how this might be achieved. We would also be interested to hear more about the suggestion that modern technologies could be used to strengthen the existing approaches to disease detection in the UK."

The full report can be read here.